Posted by Katie Rose on Jul 30th 2015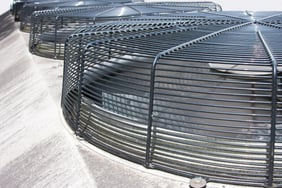 As we approach the hottest month of the summer, your business' cooling needs become the most crucial. When temperatures rise in the summer, so too does the electric bill. Adequate cooling of commercial spaces can be extremely wasteful if the equipment is inefficient or downright faulty.
Pelonis Technologies has a new blog that provides an in-depth look at commercial cooling four your business' needs. In it, you'll find:
Key components of an HVAC system
Preventative maintenance guide
Tips to finding your best cooling system
Pelonis Technologies manufactures the highest quality AC and DC fans that are used in a wide variety of commercial and industrial applications. We offer an extensive inventory of fans and fan accessories that are guaranteed to meet OEM specifications for air flow, pressure, and efficiency.
Whether you're concerned about the safety and comfort of your employees or your project necessitates cooling, Pelonis Technologies can help. You can visit the blog here. For more information, please visit our website, or contact us or our distributor Spemco for more information.