Posted by Katie Rose on Nov 10th 2021
53 Series Disconnect Circuit Breakers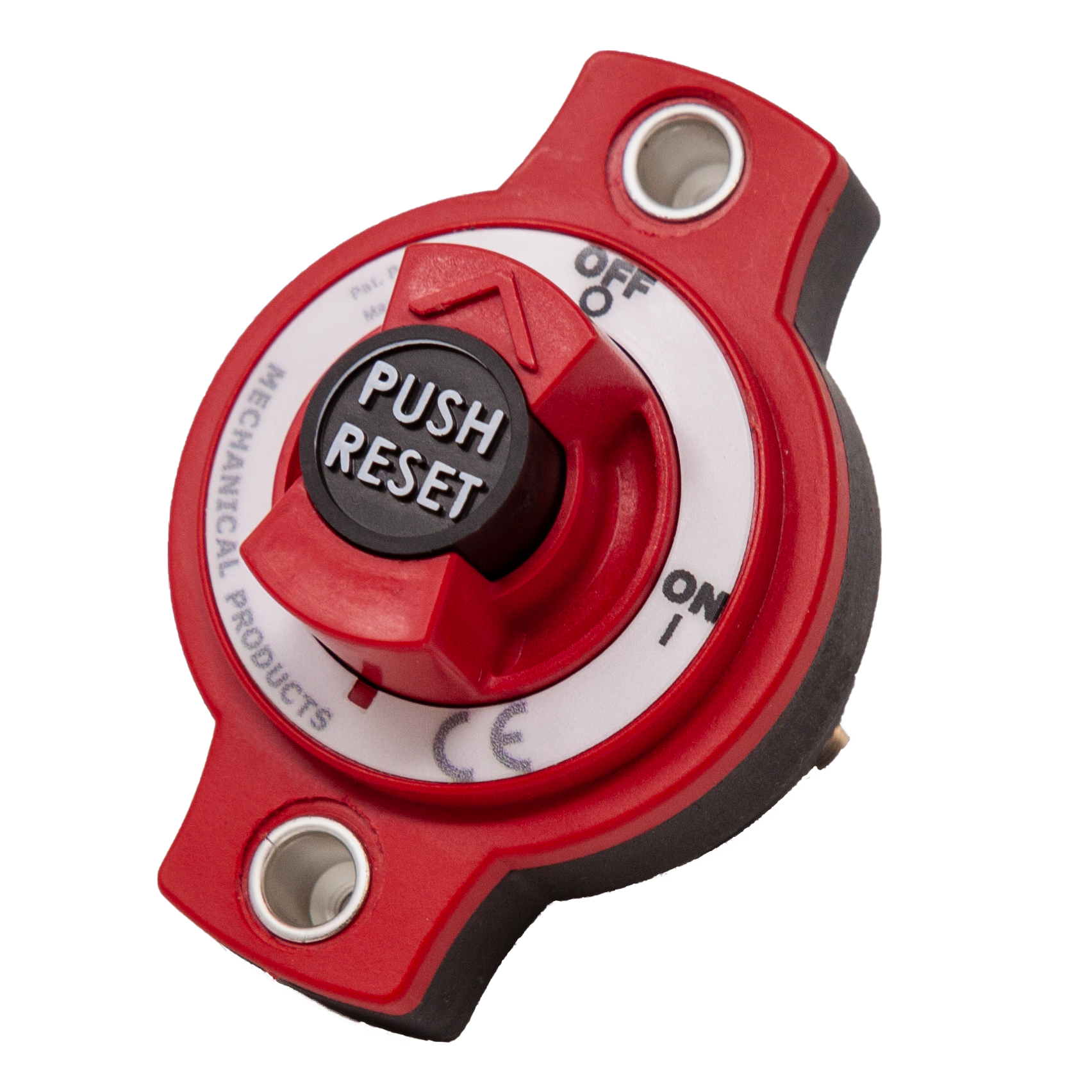 Spemco is pleased to offer Pre-Orders of a variety of amperages ranging from 10 amps to 70 amps. Our stocking package is in the works and is estimated to be available for shipment Mid January. This phenomenal product combines battery disconnect and circuit protection all in one convenient and attractive package. See links below to request more information or pre-order yours today!
Pre-Order 53 Series Direct from our website
Need more information? Click SALES to email us or call 800-482-2828 today!
Direct from the manufacturer's website:
Ideally suited for the Marine, RV, Truck and Heavy Equipment industries, the one-of-a-kind Series 53 Branch disconnect circuit breaker incorporates the features of traditional battery disconnect switching and circuit protection for house circuits into a single compact device. This unique combination of features, in a single rotary switch, allows the OEM cost savings by eliminating the added components, material and labor to install a separate battery switch and circuit breaker/fuse, while delivering effective battery management and house DC circuit protection.
To disconnect and protect circuits to 32VDC, the patent pending Series 53 is available with a built-in, press-to-reset circuit breaker rated from 10A – 60A* to protect a vehicle's house circuits. Designed for use in harsh environments, the panel-mount Series 53 has 1/4"-20 stud terminations and is IP66 & IP67 Weatherproof rated and UL1500 Ignition Protected qualified. The Series 53 is also compliant to UL 1107, UL1077, SAE J553 and ABYC requirements. Interested OEMs should contact their MP Representative for samples and a quote. *Additional ratings may be available
Data Sheet: 53 Series Disconnect Circuit Breakers