Posted by Katie Rose on Jun 28th 2018
Series 18 expanded product offering
Series 18 high interrupt capacity circuit breaker is now available up to 70 Amps. A cost effective alternative to other 70 Amp devices on the market. No other manufacturer makes a 70 Amp device in this style package.
Designed for the harshest of environments, the weatherproof and ignition proof characteristics are especially well suited to applications in Marine, Heavy Equipment, Trucks, Buses, and Battery Chargers.
Fit and form compatible to previously available devices, while providing enhanced performance.
We've updated the datasheet which is now available on our website.
The Series 18 is made in Lombard, IL USA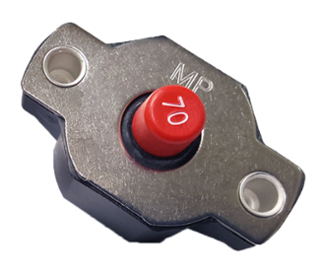 Check Out our Product Offerings From Mechanical Products on our website: Mechanical Products Don't see what you are looking for? Contact one of our knowledgeable sales staff at 800-482-2828 or Sales@Spemco.com