Posted by Ron Gmeiner on Nov 2nd 2014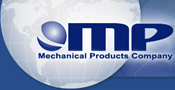 Introduction of Series 15, Push-to Reset,Thermal Circuit Breakers
Small Compact Design from 3 to 40 Amp Ratings, Single Pole, Trip-Free Cycling.
Mechanical Products Company (MP) today announced the release of another family
of circuit protectors, the Push-to-Reset Series 15.
Available in ratings from 3 to 40 Amps, the NEW 15 Series offers an economical, compact design in
single pole circuit protection. Offering the same small package size from 3 to 40 Amps will make panel
installation designs much easier, efficient and cost effective. All Series 15 Thermal Circuit Breakers
have a rated voltage of 125/250VAC, 50 VDC with an Interrupt Capacity of 1000 A and a Dielectric
Strength of 1500 VAC. And they are ROHS Compliant, UL1077, CSA approved and UL1500 Ignition
Protected. VDE & CCC certification is currently Pending.

The MP 15 Series is designed for various applications: Marine, Household Appliances, Power Strips,
Audio Visual Equipment, and more. Qualified for resistive and motor load application, they are ideal for
Marine, Transportation and other motor start up applications. The 15 Series Thermal Circuit Breakers
are available in various threaded and snap in bushings, along with multiple Quick Connect and Screw
terminal styles to meet nearly every installation requirement. For additional information on these and
other high quality MP thermal circuit protection devices, visit Mechanical Products at
www.mechprod.com.

About Mechanical Products
MP has been a leading designer and supplier of thermal circuit protection since 1943. MP circuit
breakers are used in thousands of commercial and industrial applications ranging from medical
equipment, appliances, lighting and communication devices, to marine, recreational and off road
vehicles/equipment, and electrical protection devices. MP has been management owned and operated
since 1998, is headquartered in Lombard, Illinois and maintains manufacturing capabilities in the US
and overseas.