Posted by Katie Rose on Jul 27th 2017
APEM is pleased to provide information on two new products this month, the new 30mm Piezo switch and new options for the PR series keypad.
The new PBA30 Piezo switch features a 30 mm diameter bushing and large actuation surface, this new series is in line with the AV 30 mm and FP 30 mm series. The new PBA30 includes a prominent ring option increasing the visibility of this piezo switch and is available in single color, bi-color and tri-color versions.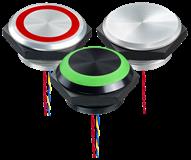 The stainless steel PR Series keypad, now comes in a 4 or 5-key navigator model and is available with illumination or without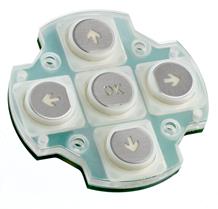 Contact Spemco for more information or a quote today!