Posted by Katie Rose on Sep 16th 2015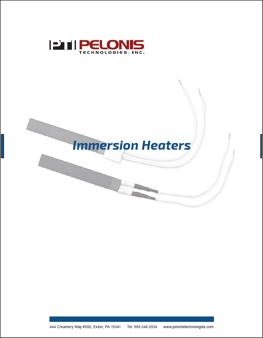 As summer comes to an end, perhaps this is a good time to start thinking about heating. Ceramic Immersion heaters present one of the most versatile and cost-effective methods for industrial heating. As a supplier, we often field questions regarding these devices. For your convenience, we've produced an eBook to help! Immersion Heaters will discuss some of the following topics:
Temperature vs. voltage
Resistance to corrosive materials
Features and benefits
The bottom line for the consumer
Choosing the most efficient heater could potentially mean years of energy savings! If you're considering immersion heaters, this eBook will be an invaluable resource to consult before making any final decisions. If you have any questions or would like to speak with one of our specialists, you can contact us here. You can click the button below to access the eBook.