Posted by Katie Rose on Aug 7th 2018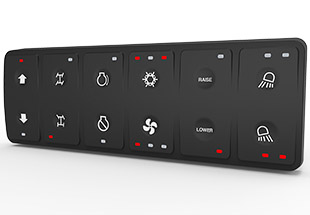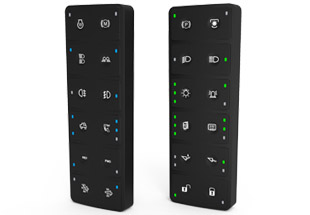 Straight from the Carling Website:
Compliant with SAE J1939 CAN standards, the CKP-Series is a customizable keypad featuring laser etched legends and up to three dimmable LED function lights per button, which also offer diagnostic feedback by blinking if there is a fault.
Sealed to an IP69 protection level, the CKP-Series can be installed inside or outside the cab making it ideal for any on/off-highway application. Its low profile design affords a seamless dashboard look and can be mounted either vertically or horizontally.
The CKP-Series offers significant advantages over traditional electromechanical switches such as 1,000,000 actuation cycles, reduced wire harnessing, and easy installation.
Contact Spemco for information on this product or any other Carling product we can assist you with.