Posted by Shelby Winn on Jun 12th 2018
Series 17 Expanded Product Offering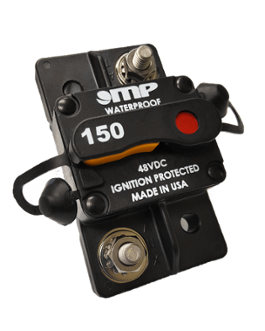 Series 17 High Amp IP67 rated circuit breaker is now available with a recessed manual push to trip button feature for the protection of critical vehicle applications with limited installation space and where access needs to be restricted to maintenance and service personnel.
As a leading developer and manufacturer of high quality circuit protection devices, Mechanical Products is well known for providing vehicle manufacturers across the globe with solutions that protect against the hazards of electrical overcurrent, especially in harsh environments.
The NEW recessed button has been designed to meet the increasing demands of small spaces within vehicle compartments. This new recessed button allows the user to locate the circuit breaker in an unprotected location and be confident the circuit breaker will not be inadvertently tripped by unauthorized personnel or when bumped by another object.
All the ruggedness and reliability of the Series 17 product is now combined with the functionality of a guarded push to trip feature.
The recessed button is available in both the surface mount and panel mount configurations up to 200 amps.