Posted by Shelby Winn on Oct 17th 2018
T71 - Narrow Single Pole Toggle
As things cool down here in Michigan, we see an influx of hard workers looking for T7-211E1 and T7-211G1 toggle switches for their snow devices. Spemco ensures we have stock of both of these part numbers during the season...but do you need something thinner?
The manufacturer of these toggle switches, OTTO Controls, created a ~35% slimmer toggle that may come in handy when dealing with certain machines and applications. High contact pressure and superior contact wiping action of the OTTO design makes the T71 an excellent choice for switching loads from logic level up to 16 amps.
Single pole only
Sealed to IP68S and IP69K
Switches logic level up to 16 amps
Withstands extreme shock & vibration
Positive detent, non-teasible contact transfer
2 & 3 position, momentary & maintained action
Choice of terminal styles
RoHS & WEEE compliant
Black matte finish available (contact factory)
Designed for tight spaces in control panels and grips, the T71 can be used under severe conditions found in heavy equipment, industrial control, marine and appliance applications.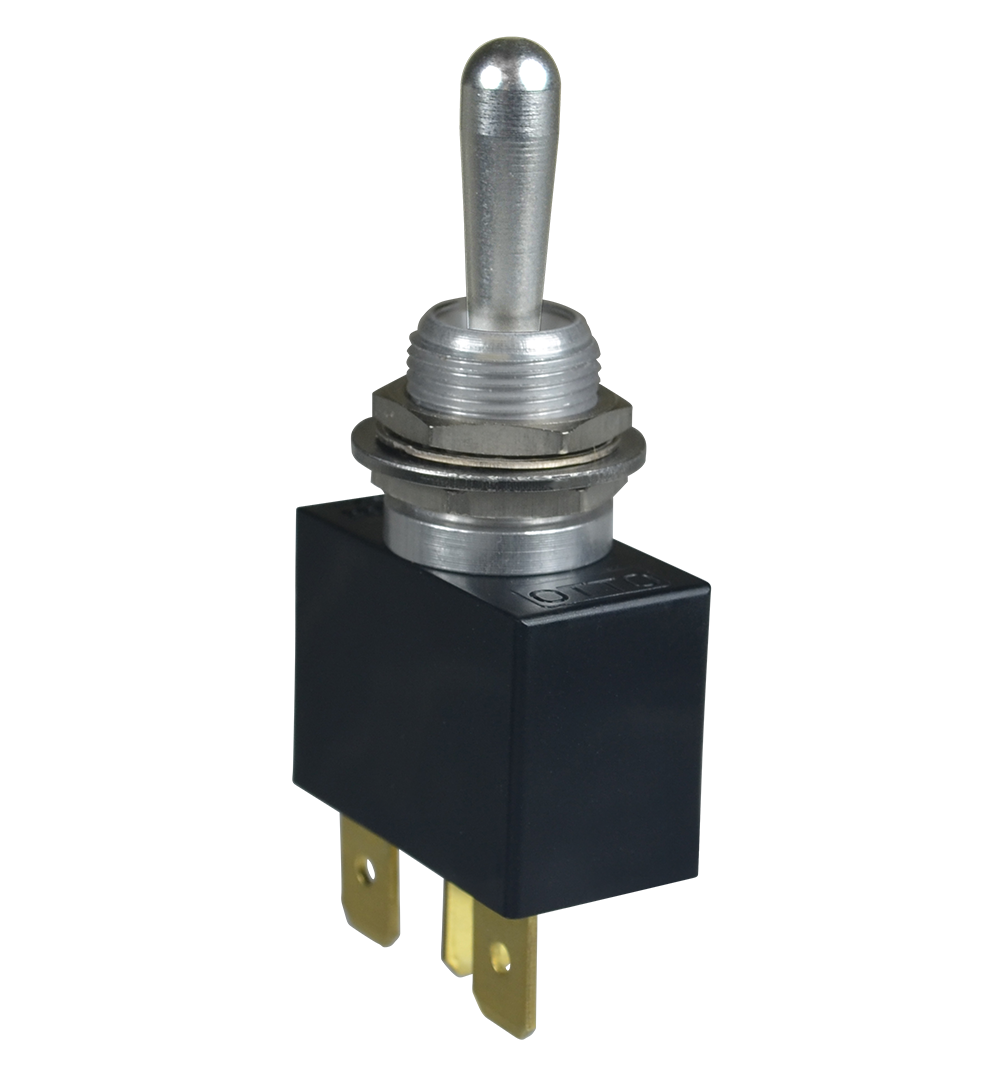 T-71 series left corner angle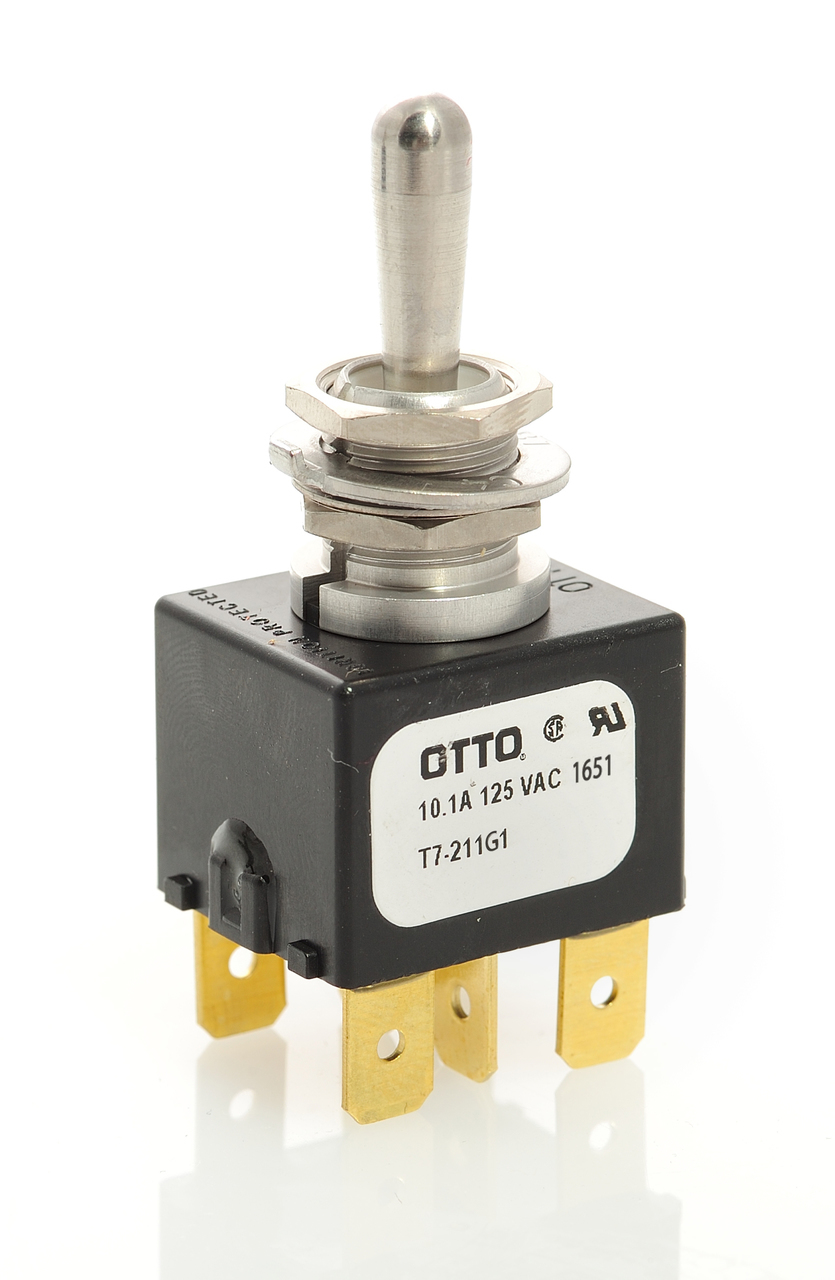 T7-211E1 right corner angle
Spemco switches does not carry this product on our shelves, however, we are more than happy to receive it for customers. Depending on function, there may be a minimum of 15 pieces when ordering in from OTTO. If we do receive stock for inventory, there will be an updated post along with a listing on our website.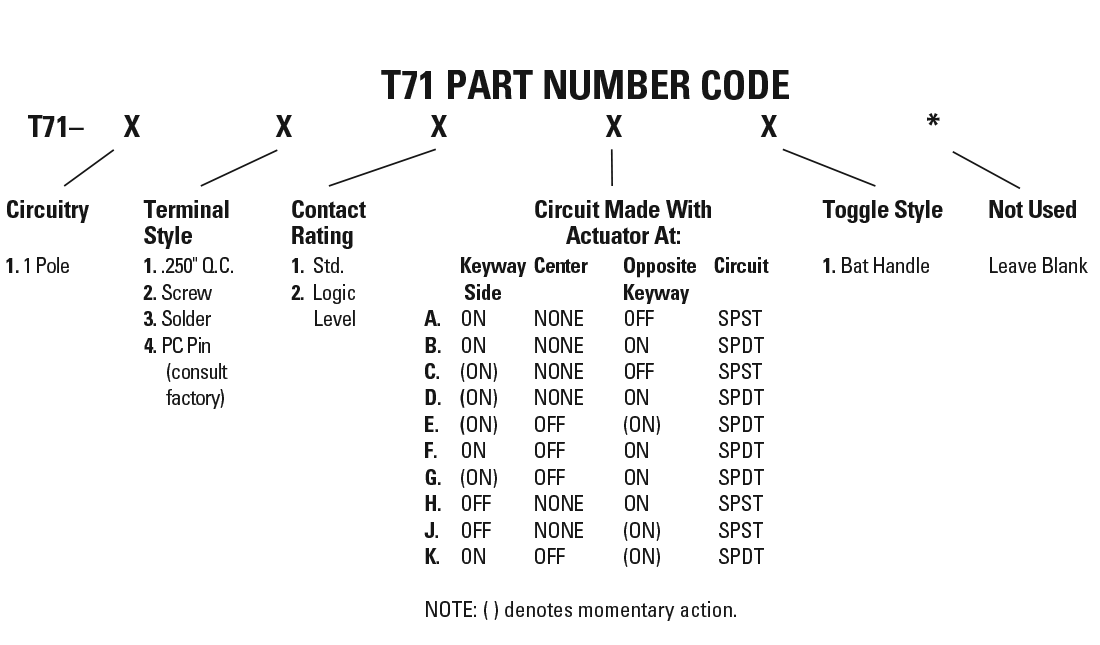 Please do not hesitate to contact a Spemco sales team member for more information, confirmed MOQ, pricing, or lead time on this series.
For more Otto products, click here.