Posted by Katie Rose on Nov 7th 2018
G3 Universal Grip Configuration Guide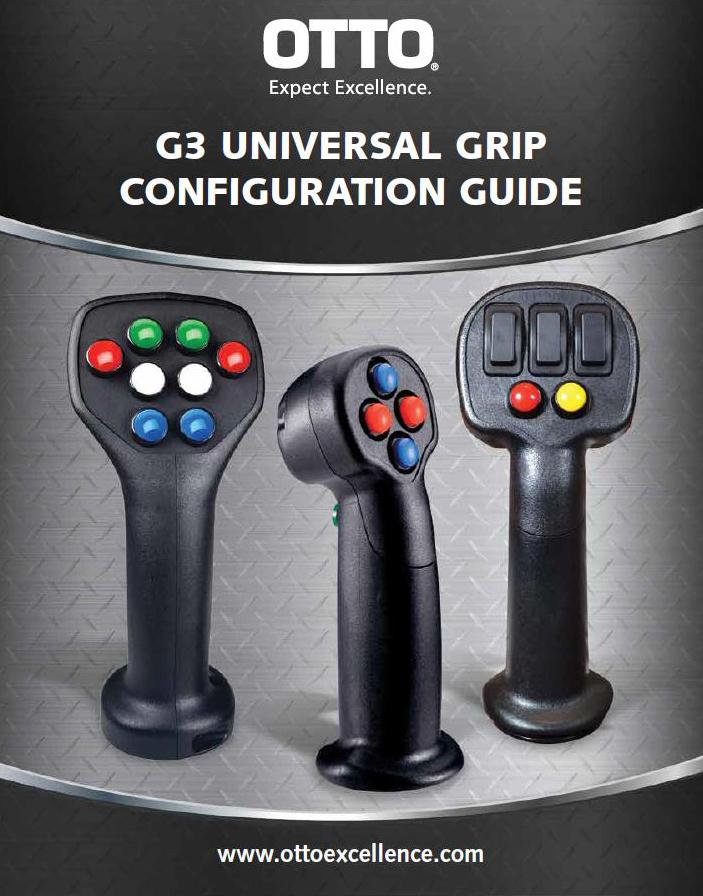 Otto is pleased to announce the availability of OTTO's new G3 Universal Grip Configuration Guide.
This 16 page guide presents the G3 grip product and configuration details necessary to help our customers determine the best G3 grip for their specific applications.
The new configuration guide covers the G3-A Small Universal Grip, the G3-B Medium Universal Grip and the G3-C Universal Contour Grip. Included is a part number configuration form, face-plate options, product specifications and a contact/quote request page.
G3 Universal Grip Configuration Guide PDF

Spemco Stocks a large variety of colors in the P9 Momentary Push Buttons and P9 Latching Push Buttons that are used inside of the grips as well as the K1 series switches. We are a proud Authorized Otto Distributor and we are happy to assist you with Any and All of the quality Otto Products that you may need. Contact one of our knowledgeable and friendly sales staff at 800-482-2828 or sales@spemco.com and we will be happy to assist you.