Posted by Katie Rose on Nov 4th 2022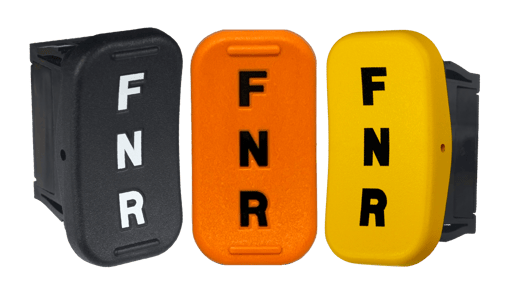 Direct From Otto's Website:
The industry's smallest sealed, logic level rocker offering a 1M cycle life in a short behind panel, snap-in package. Available in both single and double pole configurations with maintained or momentary action, in either two or three positions. In addition, the K1S is available as a true ON-ON-ON rocker that is perfect for use as a Forward-Neutral-Reverse (FNR) switch. The double pole version offers redundancy for each switch state providing increased safety.
Features:
• Shorter behind panel depth.
• High cycle life, 1,000,000 cycles.
• Switch contacts sealed to IP68S (panel sealed to IP68S
with optional rubber boot for standard rocker only).
• Maintained or momentary action.
• Single or double pole.
• True ON-ON-ON triple throw switch options.
• Fits industry standard panel openings.
• Logic level only.
• 2 sizes of rocker styles, standard and large.
• 2 termination types, connector and wire leads.
• Choose from 73 standard legends per SAE or create your own.
• RoHS compliant.